EDIT MAIN
Meet the Librarian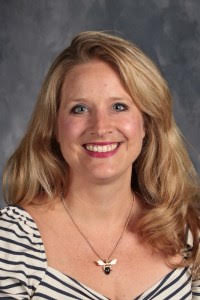 Ms. Wilkins
(815) 784-5111, Ext. 1740
---
GENERAL INFORMATION
Learning Center News & Information
Click here for Library Distance Learning Resources/Support.
Visit Donor's Choose to check out the latest library grant to help GKHS library get new fiction and nonfiction books.
September 15th - October 15th is Hispanic Heritage Month - Click here to learn more about Hispanic Heritage Month
September 23rd - September 29th is Banned Books Week. Celebrate your right to read by reading one of the books in our banned or challenged book display in the LC. - Click here to learn more about Banned Books Week
Inter-library Loan
Genoa-Kingston High School is a member of the Reaching Across Illinois Library System or RAILS. RAILS staff members manage PrairieCat, a multi-type automation consortium of 90 online and 111 union listing libraries. Through this interlibrary loan system, our library is able to borrow resources from libraries across Illinois. Materials that are available for borrowing are magazines, individual book titles, or collections of books. Keep in mind that when borrowing a book from another library, the wait time is anywhere from two days to two weeks. See Ms. Wilkins to request books.
Publications and Books
Magazines

Car and Driver
Field and Stream
National Geographic
Popular Photography
The Skateboard Mag
Seventeen
Sports Illustrated
TimeUS

Newspaper
ProQuest/ELibrary

User Name: 75-90795REMOTE
Password: Bigchalk

Be sure to check out the library display windows to catch a glimpse of our new books!
---
Policies and Procedures
Library policies
Please do not eat or drink by the computers.
Follow all the rules in the student handbook.
Take care of our books, computers, and learning space.
Travel to and from the learning center with a pass.
Treat others with respect and work with dignity and diligence.
Check out procedure
You may check out books for up to one month. You may renew, but please bring in the book to do so.
When checking out, include your first and last name on the card. The person checking out will write in the due date for you.
Your report card will be held and your grades blocked if you have an overdue book at the end of the quarter.
You will be charged a fine to cover the cost of a book if you lose one.
AE and Cogs Connection
Students may check out books during AE. Please get a pass from your AE teacher. The library is closed on during AE on Monday and Thursday.
Students are not allowed to check out books during Cogs Connection.
Computers
The learning center has 18 computers, which you are free to use for purposes related to school assignments. Failure to comply with this police on a consistent basis could result in loss of computer privileges. Please take care of our computers.
Chromebooks
Charge your Chromebooks every night and bring them to school every day.
Follow the policies and procedures in the GKHS Chromebook handbook.
Loaners can be checked out from the LC for one day.
Report Chromebook problems in the LC. You can rent a long-term loaner while your Chromebook is being repaired.
See Ms. Wilkins for password changes.
Cell Phones
The library is a green zone for cell phones except for the following times: AE, Cogs Connection, Instructional times when teachers come in
---
Conducting Research
Remember to use a variety of sources when completing your assignments. Use good judgment when choosing Internet websites to use in research. Don't assume that just because something is online, that it's a credible source. Take the time to read through and make sure the site you are using is valuable and accurate. The following links will help you determine credible sources.
Ready Reference Quick Links