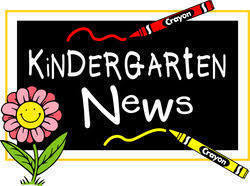 Kindergarten Newsletter - Week of January 11, 2021
Stefanie Hill
Tuesday, January 12, 2021
Kindergarten Newsletter
Week of January 11, 2021
Upcoming Dates:
January 14th – End of 2nd Quarter
January 15th – No School – Teacher Institute
January 18th – No School – Martin Luther King Jr. Day
January 28th – 2nd Quarter Report Cards will be sent home.
Please read with your child nightly.
Reminders:
Kindergarten teachers will be assessing students during this week for 2nd quarter skills.
PLEASE REMEMBER YOUR CHILD'S REMOTE LEARNING SCHEDUEL MAY LOOK DIFFERENT THIS WEEK.
Please check your child's Google Classroom Stream/Classwork for any additional information or materials you and your child may need.
Phonics Letter Review for 2nd Quarter:
Ss, Aa, Tt, Ii, Pp, Nn, Cc, Kk, Ee, Hh, Rr, Mm, Dd, Gg, Oo, Uu, Ll, Ff, Bb
Tricky Word of the Week: they
November's Word Family: __ing
Math Skills Review for 2nd Quarter:
Great than, less than, and equal
Counting to 20
Identifying numbers to 10
Counting objects to 10
Practice addition 0-5
Identify 2-D (flat) and 3-D (solid) shapes