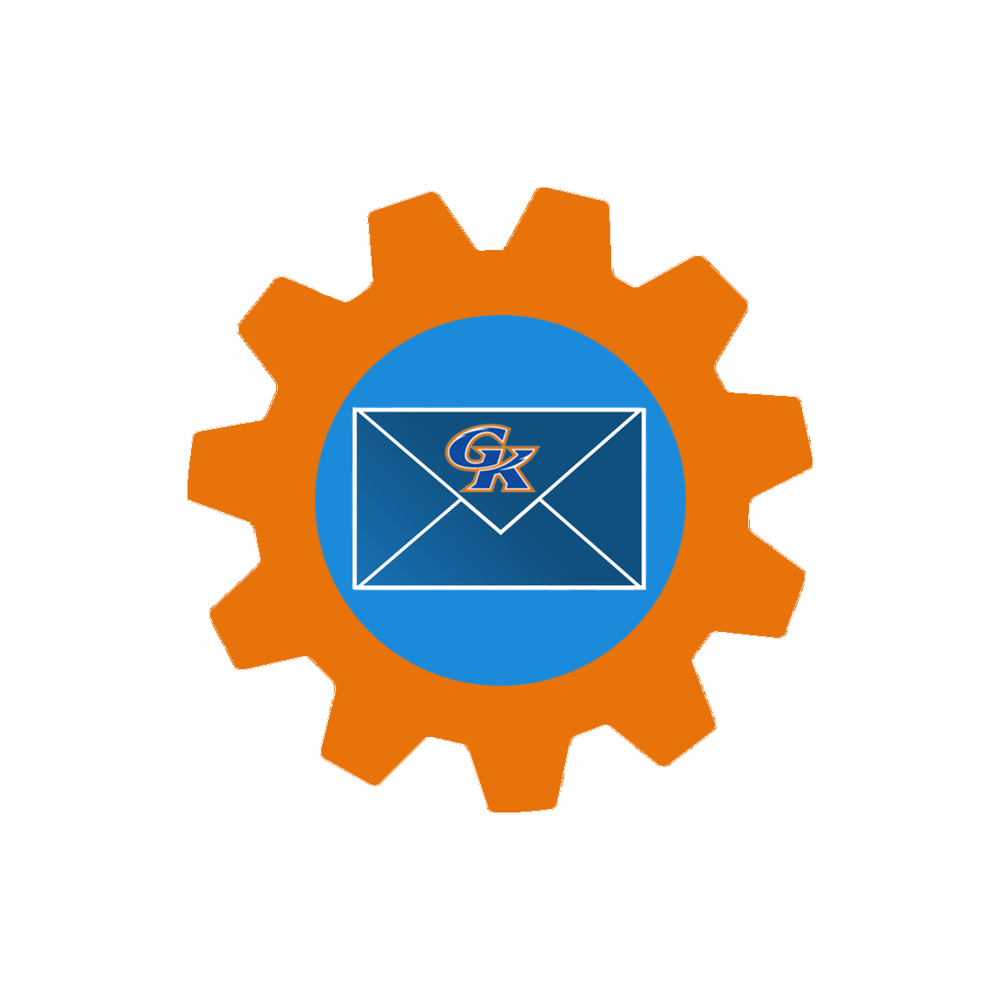 Newsletter 7/31/2020
Craig Butcher
Friday, July 31, 2020
July 31, 2020
Greetings GKMS Families,
I hope everyone has been able to enjoy their summer break. The staff at Genoa-Kingston Middle School have been hard at work preparing the school as we prepare for school to resume on August 17th. The staff is excited to see the returning 7th and 8th grade students and meet the new 6th grade students. The 6th Grade Remote Orientation is still planned for the evening of August 12th at 6:30pm; mark your calendars.
Please take the time to fill out the Return to Learn Survey that was sent out by Mr. O'Daniell; having this information will allow GKMS to prepare individual student schedules that best meet the needs of our students. Below are some of the health and safety procedures we have implemented to be in compliance with the guidelines set forth by the Illinois State Board of Education and the Illinois Department of Public Health. Additionally, I have provided a description of the GKMS plan for the Hybrid model.
GKMS Hybrid Model
50% of the students will be assigned to the Orange Days and the other 50% of students will be assigned to the Blue Days. Students whose last names are A-L will attend on Orange Days, while students with last names M-Z will attend on Blue Days. ALL GKMS students, whether they choose the In-Person or Full Remote Learning option will be placed into the Orange Day or Blue Day group based on their last name.
***Please email me as soon as possible if you have students that live with you but have different last names so we can be sure that they are placed on the same Color Day.
The district office will be putting out a calendar to designate which days are Orange Days and which days are Blue Days. All students will have Color Days (Orange or Blue) and Digital Learning Days. When it is not your Color Day it is always a Digital Learning Day. All students are expected to engage for 5 hours everyday, on both their Color Day and their Digital Learning Day, per the Illinois State Board of Education.
Hybrid instruction will consist of two different methods of instruction; Synchronous and Asynchronous.

Synchronous learning is an approach where teachers and students are engaged in learning at the same time. For students who select In-Person instruction, they will be present in the school building and attend all of their classes in person at their designated class times. For students who have selected Full Remote Learning, they will follow their class schedule and attend all of their classes Remotely as they happen live.
Asynchronous learning is when instruction and learning do not happen at the same time for all learners and will take place on Digital Learning Days. Digital Learning Days are defined as the flipside to the students Color Day. For example, if it is an Orange Day on the calendar, the students in the Blue Day group will be having a Digital Learning Day. Digital Learning Days will be asynchronous and can be completed any time during the Digital Learning Day. The teacher will provide learning resources and tasks in Google Classroom. These resources may include: Writing tasks, pre-recorded and/or self-paced lessons, instructional videos, virtual simulated labs, student created items (FlipGrid, storyboards, tutorials, Jamboards, and etc. ALL students will learn from home on their Digital Learning Day. Students may also be asked to practice skills and information taught on their designated Color Day when it is their Digital Learning Day.
The students will have a homeroom that they will go to upon arrival to school and remain in until the end of the school day. Teachers, not students, will rotate classrooms to minimize movement throughout the day.
Students will have 7 class periods of 40 minutes each. The school day will be from 8am-1pm each day. Students attending In-Person should arrive at school between 7:30 and 7:55am each day they are attending in person during synchronous learning. Each day students will have Math, Language Arts, Reading, Science, Social Studies, PE/Health, and an Encore class.
Teachers will be available daily from 1:45pm-2:15pm to work with students who have selected the Full-Remote option.
Snack Time will take place during 4th period each day between 10:11am and 10:51am.
In-Person Instruction--GKMS Health/Safety
6 foot desk spacing is being observed to the greatest extent possible in each classroom.
Social distancing floor/seating markings will be displayed in waiting and reception areas, such as lobby, vestibule, and main office. Physical guides – like tape – will be placed on floors and sidewalks to define one-way routes.
Teachers move to change classes and students remain in the same physical classroom. This will minimize/eliminate student traffic in the hallways.
Nonessential furniture will be removed from classrooms.
Students will not use lockers. They will keep their personal items at their desk, including their backpacks.
Face masks will be worn by all persons while in the building.

Students will have a mask break during their PE/Health class. PE class will take place outside without masks to the greatest extent possible. If weather does not permit PE outside indoor PE lessons will take place that do not require physical exertion.

More procedures will be provided in follow up emails.
As always, please contact me at cbutcher@gkschools.org or 815-784-5222 with any questions or concerns. If you have GK students in your household with different last names please let me know so we can be sure to schedule them on the same Color Day. The GKMS office is open daily 8am-3:45pm.
Respectfully,
Craig Butcher
Principal GKMS
#gkcogs