Cheer Practice will begin next week on August 21 and August 22 from 3-5pm. We are excited to welcome Coach Green to GKMS. Students must have an up to date physical on file in order to participate. Cheer is open to 7th and 8th grade students only.

Volleyball Tryouts August 19 and 20, from 3-5pm. Open to 7th and 8th grade girls. They must have a valid and up to date physical on file.

Open Cross Country practice 3:15-4:30pm on Monday, August 12 and Thursday, August 14. Open to all grades 6, 7, 8. Cross Country parent/athlete meeting Wednesday, August 14 at 5pm at GKMS.

GKMS Football practice is from 3-5pm Monday through Thursday starting today, August 5th. We hope to see you there! You must have a valid physical on file in order to practice.

Cross Country Parent/Athlete Meeting on Wed., August 14th @ 5:00pm in the GKMS Main Gym. Cross Country is open to 6-8th grade students. 7th/8th Middle School Volleyball Tryouts are on Mon./Tues., August 19th/20th from 3-5:30pm.

GKMS football camp is next week 7/29 - 8/1 from 3-5pm on the middle school field. Forms and payment can be brought to camp on Monday. All 7th and 8th grade students are welcome. We look forward to seeing you there! Contact Coach McCune at
dmccune@gkschools.org
with any questions.

The Battle of Ancient Empires is taking place at the middle school today!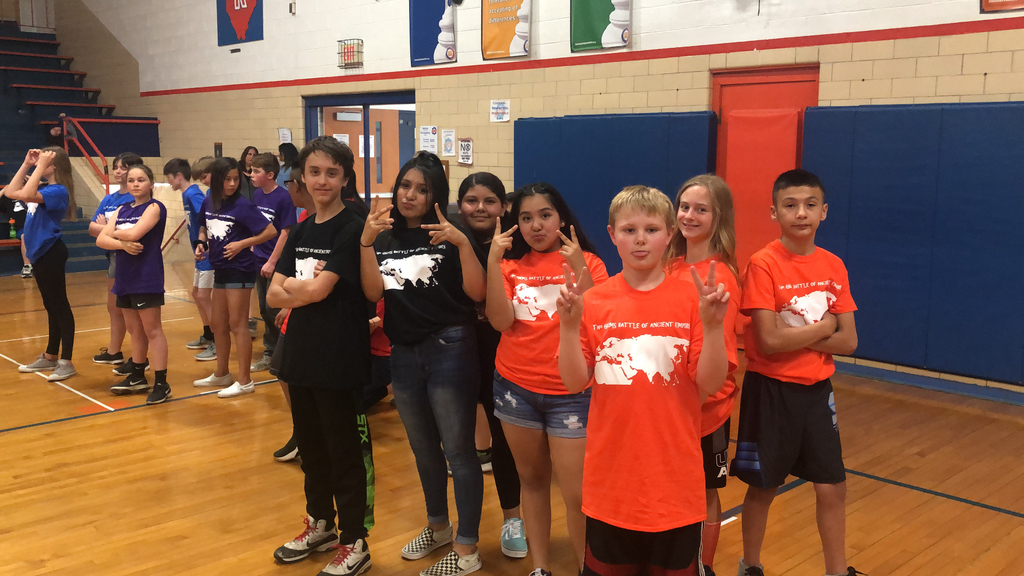 Congratulations to the Cogs of the 4th Quarter! We are all extremely proud of you. 6th-Allison Poegel, 7th-Abbie Andrews, 8th-Laila Martinez.

The 8th Grade Dance is tonight! Doors open at 6:30 p.m. The Dance ends at 8:30 p.m.

7th/8th Grade Band and 6th-8th Choir Concert tonight! Concert starts at 7PM at GKHS.

5/6th Grade Band Concert tonight @ 7PM. Held at Genoa-Kingston High School.

Reminder that Alternative Learning assignments are due by 8 a.m. on Tuesday, May 7th.

Our next Alternative Learning Day will be Friday, May 3rd.

Track & Field Pictures May 1st.

The Illinois Assessment of Readiness will take place at GKMS starting Monday. Students perform their best following a good night's sleep and a healthy breakfast. We thank you for doing all you can each and everyday to help ensure your student's success.

Reminder that middle school students will be taking the Illinois Assessment of Readiness(IAR) next Monday, Tuesday, and Wednesday; April 15-17. Students do their best when they get plenty of sleep and have a healthy breakfast. GKMS students Rock!!!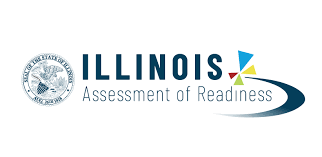 GKMS Teachers showing how bright they are in preparation for the IAR. GKMS teachers rock!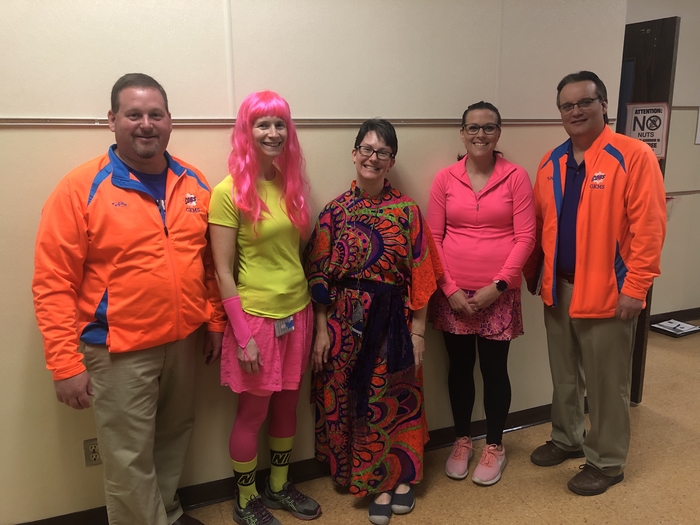 Congratulations to Justin Russell, the 8th grade Cog of the Quarter! You are AWESOME!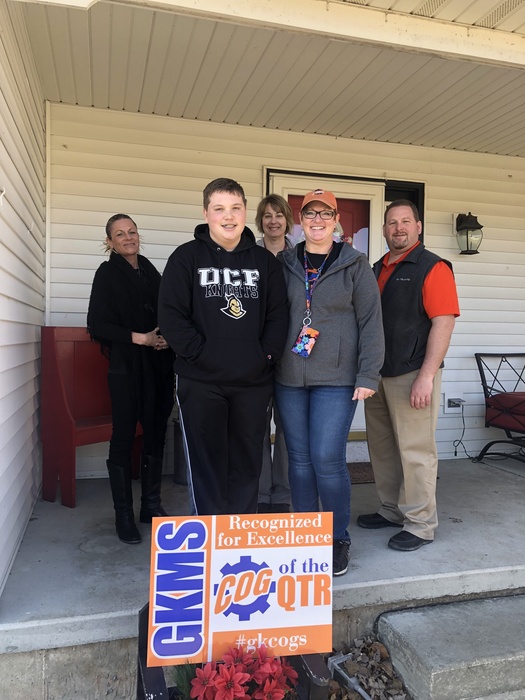 Congratulations to Charlie Hansen, the 6th Grade Cog of the Quarter! You are Cogtastic!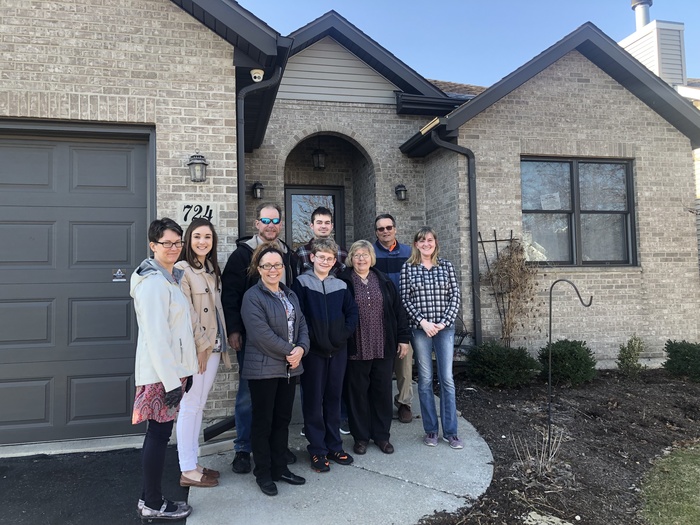 Congratulation to Rylie Stoffregen, the 7th Grade Cog of the Quarter. You Rock!