GK COVID Report for the week of October 25th, 2020. #gkcogs

REMINDER! While we are in full remote, students still have access to free meals. To sign up for send an email to
foodservice@gkschools.org
with who meals are for and if pick up  Is at KES, GES, GKMS or GKHS. Meals can be picked up between 11am and noon every day. #gkcogs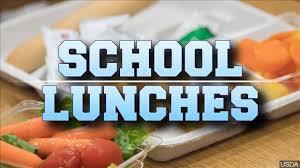 GK COVID Report for the week of October 18, 2020 #gkcogs

GK Covid Report for the Week of October 11-17. #gkcogs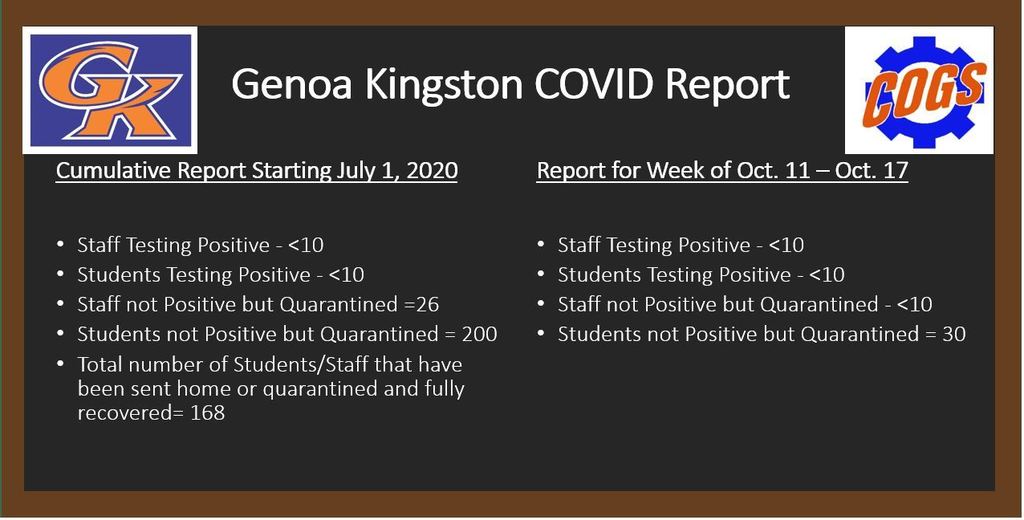 The GK Community Impact Clubs are holding a Pack The Bus food/supply drive from October 19th to November 19th to help the Genoa Area Community Food Hub. Please see the following link for more information.
https://5il.co/m54h


GK Covid Report for the week of October 4-10. #gkcogs


Genoa Kingston COVID Report for the week of Sept. 27 - Oct. 3. #gkcogs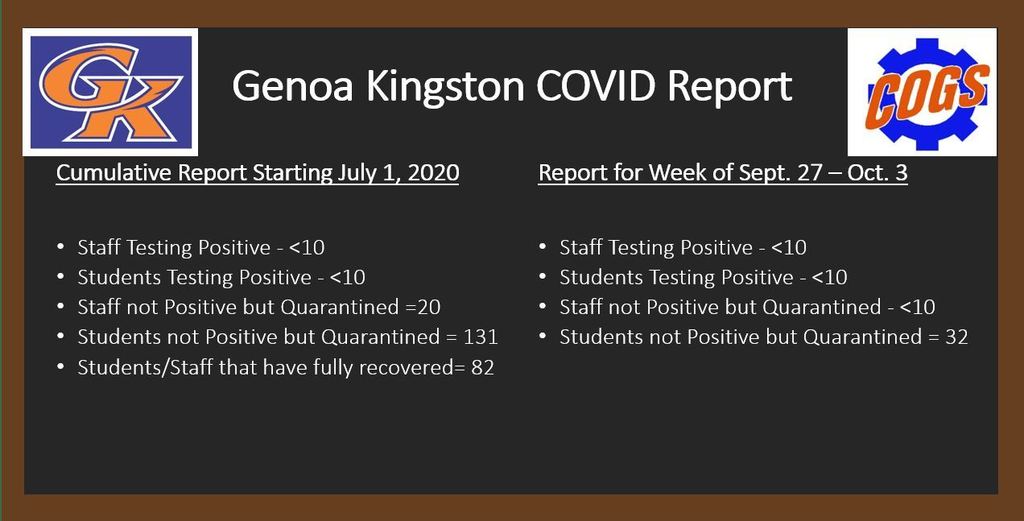 We are so thankful for and appreciative of our GK staff! THANK YOU for your dedication and hard work! #gkcogs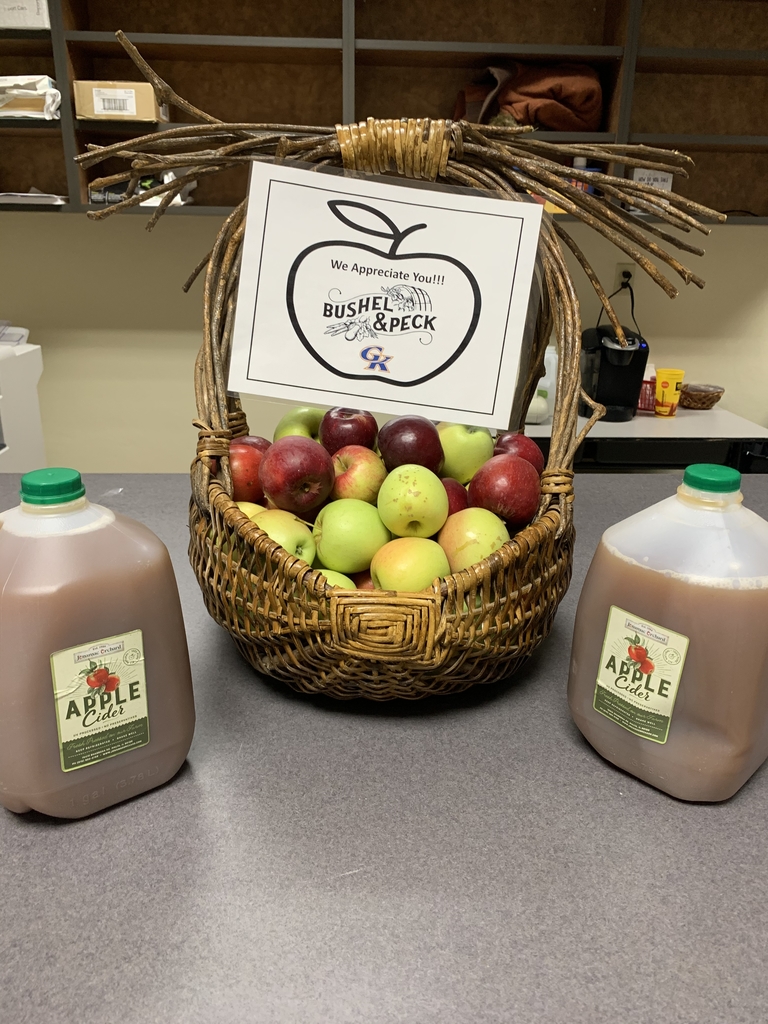 GK Covid Report for the week of September 13-19. #gkcogs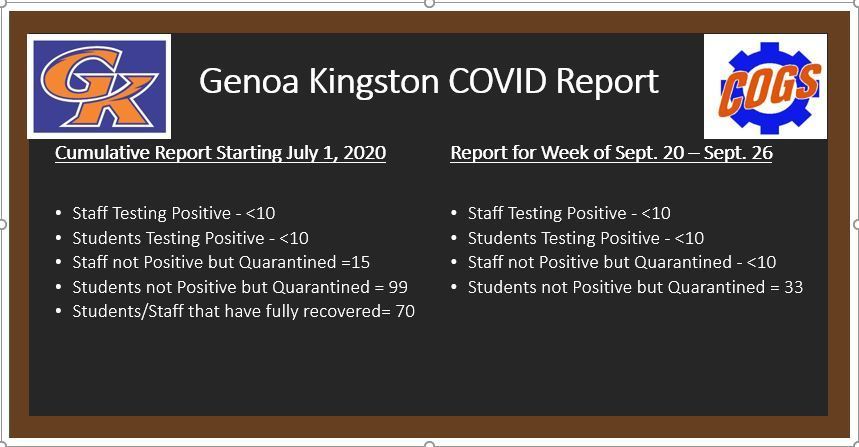 Regional IDPH news release! #gkcogs | \/

Genoa Kingston CUSD #424 Corona Report for the week of September 13, 2020. #gkcogs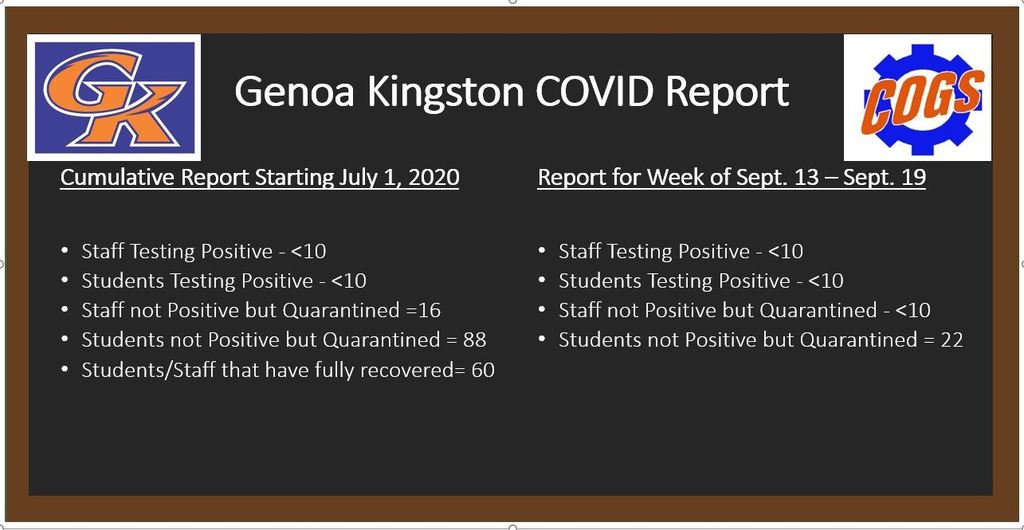 Proud to be an honorary Meridian CUSD #101 Bobcat! Thanks @jgreenmc for helping show that we are united in our efforts to show public education is stronger together! #strongertogether @IllinoisASA

Genoa-Kingston COVID report for the week of Sept. 6-12. #gkcogs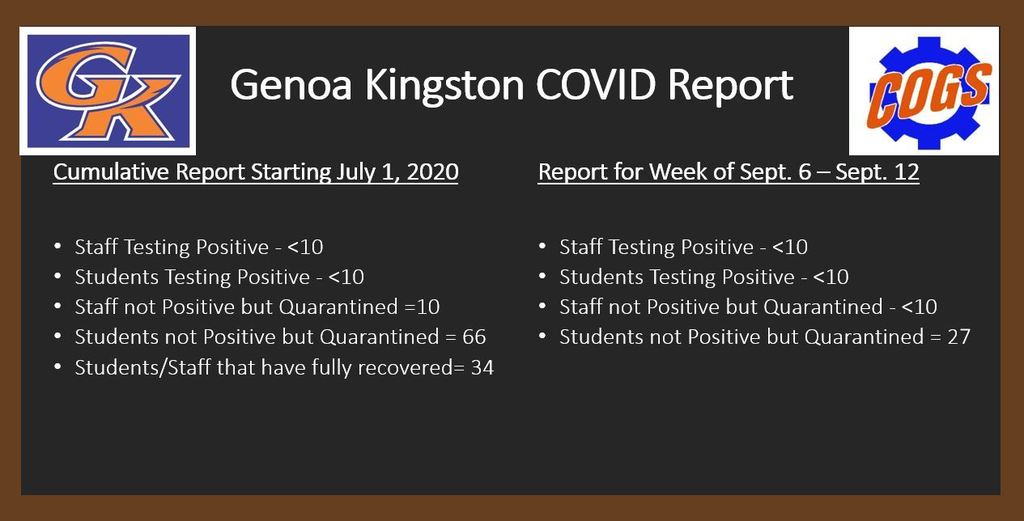 We will never forget... Patriot Day - September 11, 2001 #fallenheroes #allgavesomesomegaveall #gkcogs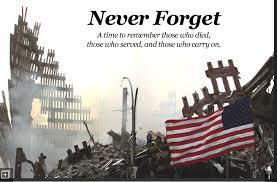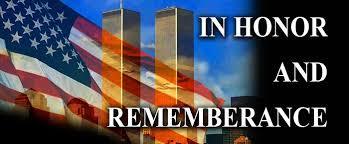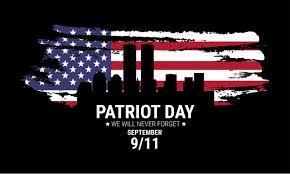 In an effort to be open and transparent, please see the district data below outlining COVID cases and quarantine information for the district. This data has been developed in correlation with the DeKalb County Health Department. #gkcogs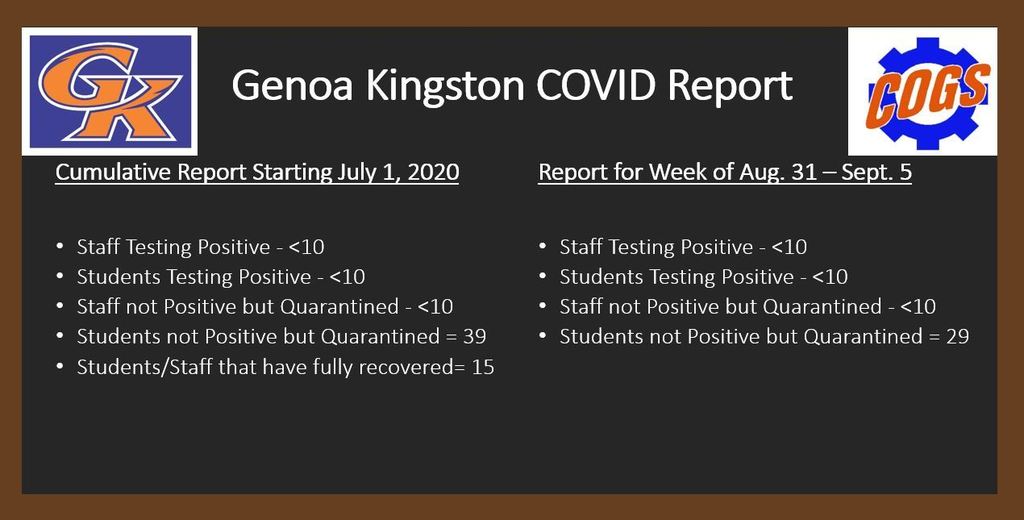 Our Amended 2020-2021 Public School Calendar will be available after board approval on Tuesday, August 25, 2020. We appreciate your patience as we maneuver through these unprecedented times.

Due to repeated changes and updates to guidelines and procedures, the GKCUSD #424 Board of Ed agreed to move the start date for student attendance back to Monday, August 31st. Stay tuned for updates! #gkcogs

Teacher assignments and requests to change attendance days are taking a bit longer than we had hoped. We apologize for the delay. We will have both ready to be shared on Monday. Thanks in advance for your patience! #gkcogs