In an effort to be open and transparent, please see the district data below outlining COVID cases and quarantine information for the district. This data has been developed in correlation with the DeKalb County Health Department. #gkcogs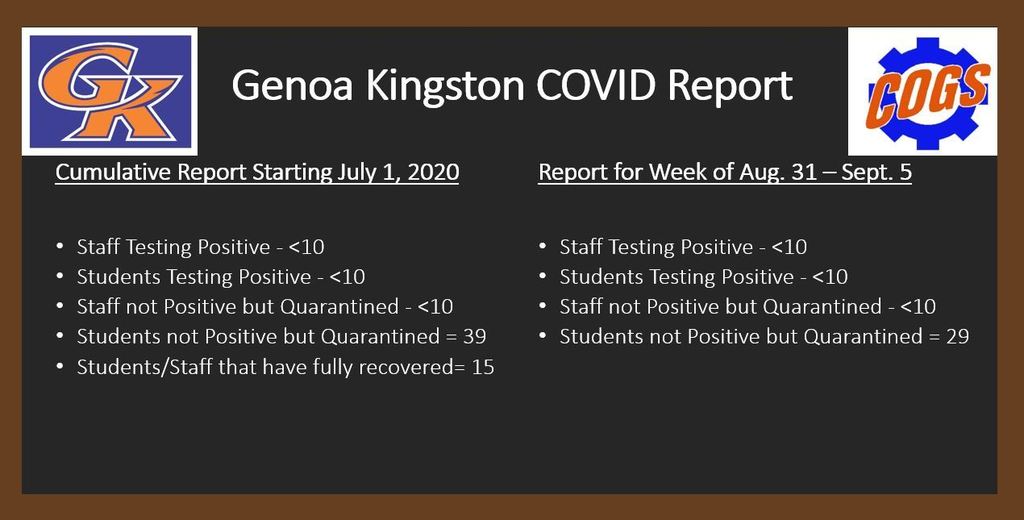 Our Amended 2020-2021 Public School Calendar will be available after board approval on Tuesday, August 25, 2020. We appreciate your patience as we maneuver through these unprecedented times.

Due to repeated changes and updates to guidelines and procedures, the GKCUSD #424 Board of Ed agreed to move the start date for student attendance back to Monday, August 31st. Stay tuned for updates! #gkcogs

Teacher assignments and requests to change attendance days are taking a bit longer than we had hoped. We apologize for the delay. We will have both ready to be shared on Monday. Thanks in advance for your patience! #gkcogs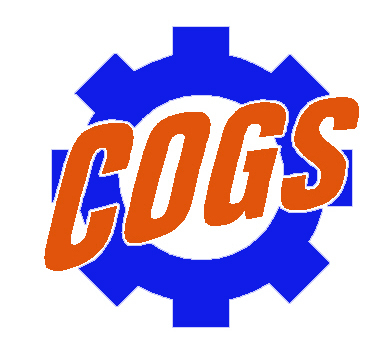 ITS TIME! The GK RETURN TO LEARN Survey is LIVE! Click the link below to take the survey! Please take a different survey for EACH of your children. Deadline to take the survey is MONDAY, Aug. 3rd at 12pm. #gkcogs
https://forms.gle/bHWG8nDrd3vxnszU8

The return to learn slide deck presented by Mr. O'Daniell at the 7/28/20 BOE meeting can be viewed by clicking the link below:
https://5il.co/isut

GK has developed some charts for parents to access in their decision-making process for the GK Return to Learn Plan. There are three charts that describe different options for three different grade levels. Click the link below to access the charts:
https://5il.co/isuu


Update: Our district transition team consisting of board members, teachers, parents, staff and students are meeting next Tuesday, June 30th to begin crafting a plan to share with families for starting school next school year. We will keep you posted! #gkcogs

At last night's board meeting, the board approve the purchase of face shields for all staff AND students in lieu of wearing masks! They also approved the purchase of body temperature scanners! #gkcogs #kidsfirst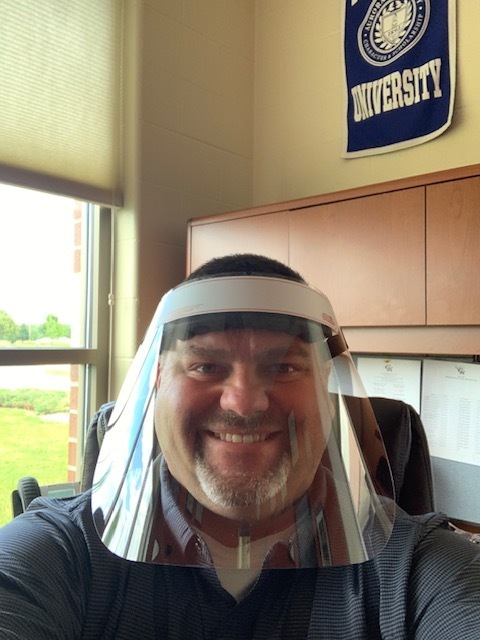 GK Seniors! Here is the plan for pickup and dropoff tomorrow! Take a look! #gkcogs

Click the link below for more information on IDHS Pandemic SNAP Benefits for Free and Reduced Lunch Students!
https://5il.co/fro9

Sign of the times. IASA State Directors Meeting on Zoom. #gkcogs

We need your help! We are asking for parent feedback regarding our Remote Learning Program. Your feedback is crucial in analyzing how our plan is working, and what we need to do to make it even better. Click the link to take the survey:
https://forms.gle/AXaW8ffbXQQPwWUq8

While our BUILDINGS are closed, all our #gkcogs are still LEARNING! School is what you make it! While SCHOOL looks different today than ever before, LEARNING is still happening! #ProudGKCogsGM #ILSchoolsStepUp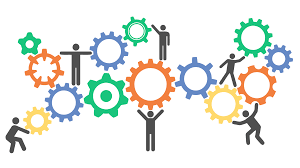 Welcome back #gkcogs ! I hope you all had a restful and relaxing Spring Break! Enjoy the day re-connecting with your teachers, friends, students and community! #ilschoolsstepup